I scream for ice cream. Well, more like I splurge on a carton at Krogers and sprawl in front of the A/C course that doesn't rhyme as well. But what does this have to do with dogs? They bark for …pupsicles! There's no rhyme to be had here. I tried gang. (And occasionally they get a little icecream to)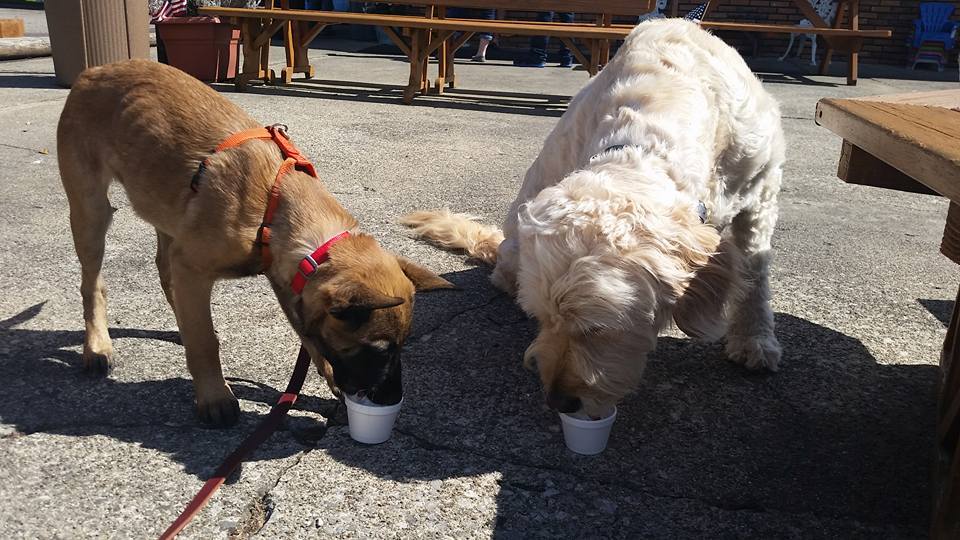 The Pupsicle secret recipe.
Okay so there actually isn't any real recipe. To be honest I'm one of those cooks that goes a little bit of this, a little bit of that, a shake of the butt and voila it's ready. (To all those that have eaten what comes out of my kitchen I apologize. We'll order in next time)
What do I put into my dog's frozen treats? Just about anything. If it's safe for them to eat and its freezable skies the limit here folks. (In moderation) A few all time favorites around here?
The Berry Happy to See You.
Choose your favorite berries to mix in (Strawberries and blueberries are the favorite around here)
Find yourself a good quality organic coconut oil
Melt your coconut oil if it's not in a liquid form
Splash of apple cider vinegar (Bragg is our preferred brand raw and unfiltered)
Form into an ice cube tray (my preference is the silicone ones)
Freeze/Or let set in the fridge
Alternatively you can do the same recipe above but cut in low/no sodium broth or water and fill a small bundt pan. Your dog can chew and lick on it outside for ages. (And look how pretty it is you can instagram the heck out of that)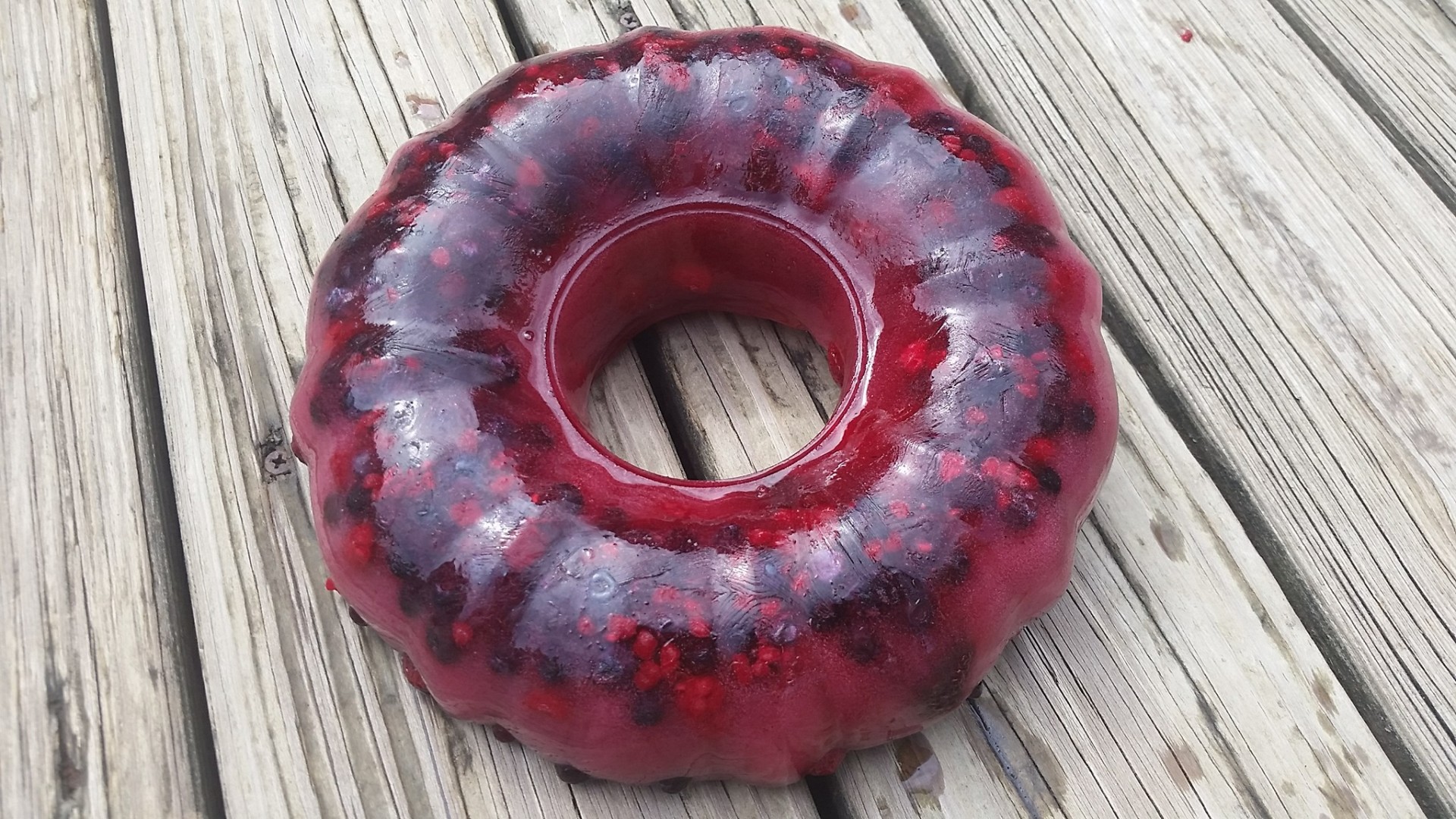 Kefir some more?
Kefir (Plain non flavored) or Plain Greek Yogurt
Greens/Veggies (Broccoli, Spinach, Kale, Carrots, Parsley)
or Fruits (Chopped Apples, Bananas, Seedless Watermelon)
Send through a food processor
Pour into molds and freeze
Liver it up!
Chicken livers (Sliced or Pate)
Broth (Low Sodium Beef/Chicken/Vegetable/Bone)
Pour into popsicle molds
Bonus points for an edible handle (Chicken feet, Carrot, Aspargus)
Honey I'm Bananas for you!
Bananas (mushed)
Tablespoon Honey (local is the best)
Spoonful of peanut butter (No Xylitol !!!)
Blend and pour
Thanks Pumpkin!
Pumpkin (Canned or Fresh)
Sweet Potato Puree
Splash of Apple Cider Vinegar (Braggs is the way to go)'
Freeze
Send us pictures if your pup loved one of our favorite recipes! www.Facebook.com/VictoryTails  or Victorytails@gmail.com
And as always if you need dog training help we're here www.Victorytails.com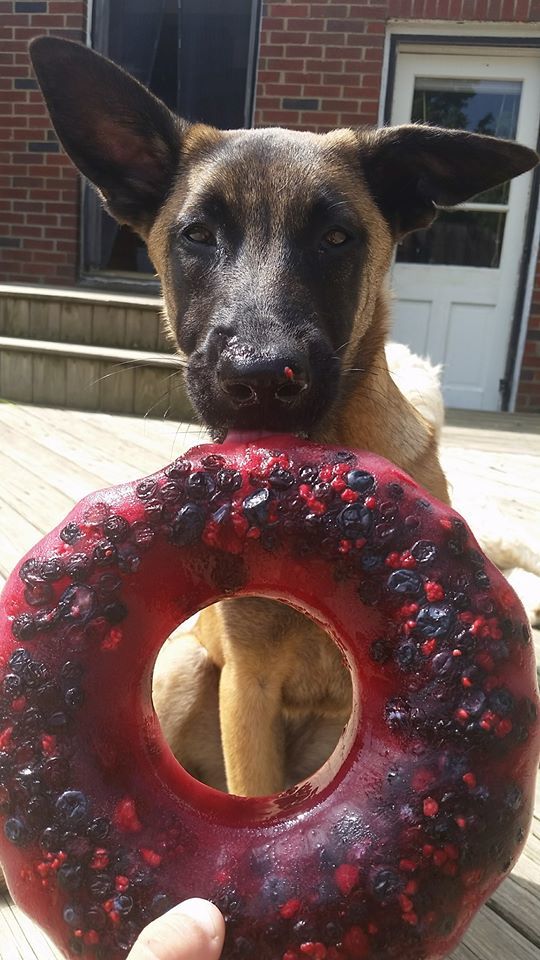 (Use caution when feeding anything new to your dog and supervise)